Projectinitiator Christoph Müller
meets the KyjivSO in Gera.
The Kyiv Symphony Orchestra made a recording for "Weplay4Ukraine". The event has been filmed to fill the gaps of missing footage to finish the project. As it was impossible to get such kind of footage from Orchestras in Ukraine right now because the problems of their daily lives are often too huge, we had to simulate this situation. In this video, we on purpose used "bad light" and candlelight to show the real situation in Ukraine while playing in the darkness when musicians and all people don't have electricity. 
It was a great opportunity to get this recording from the Kyiv Symphony Orchestra in the eastern-German town of Gera, where they are based (as refugees) since the summer of 2022.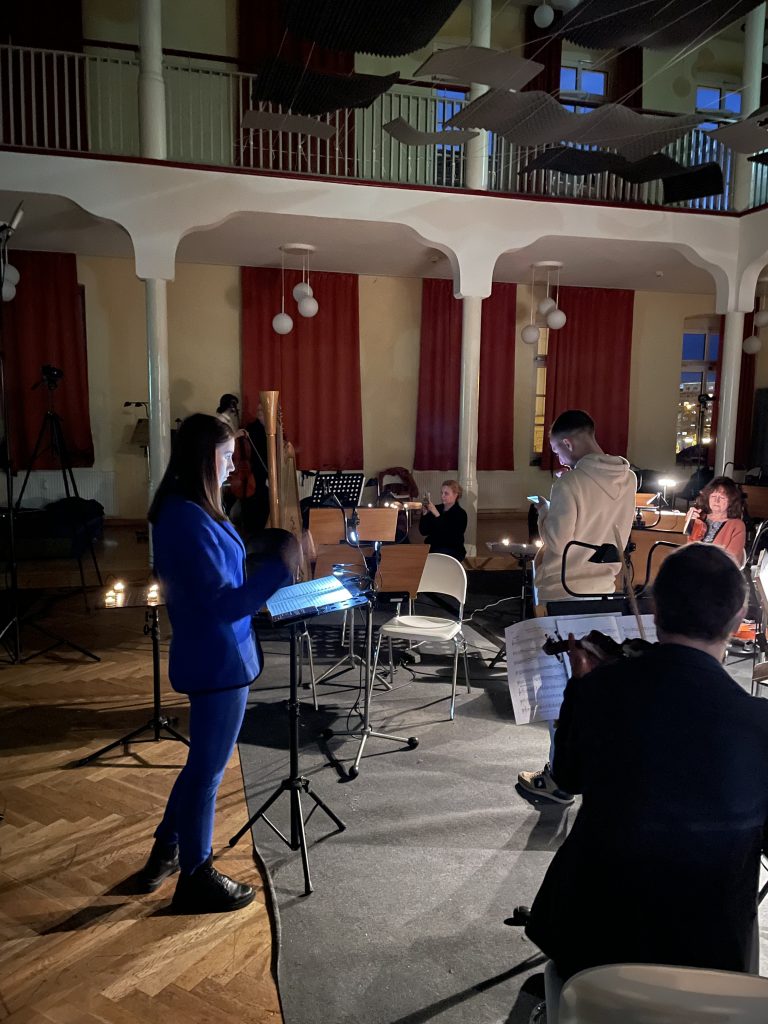 The Kyiv Symphony Orchestra in Gera